The headlines are clear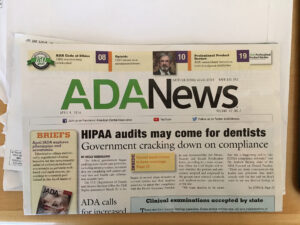 According to the Office for Civil Rights (OCR), the top 10 data breaches alone accounted for just over 111 million records that were lost, stolen or inappropriately disclosed.  Also, the ADA has warned that HIPAA audits may come to dentists.
Henry Schein markets its software to dentists suggesting the encryption its Dentrix G5 practice management software used would help dentists comply with HIPAA regulations.  Dentrix G5 did not use Advanced Encryption Standard (AES) recommended by the National Institute of Standards and Technology (NIST).  Instead, Dentrix used a far less robust proprietary algorithm that did not provide the level of security required by HIPAA.  See article here
The proposed 2016 budget raises funding for the Office for Civil Rights to $42.7 million – an increase of $3.9 million – which is intended to help it set up a permanent HIPAA audit program        HIPAA Journal
Positive Vision – Positive Action
Policies are an ongoing commitment that protecting a patient is the same as protecting their information. Like money, patient privacy programs do not grow on trees. Creating a positive action requires a vision for the action first. That vision should be articulated through a foundation of solid policies that are concise and easy to read.
Not Just a HIPAA Thing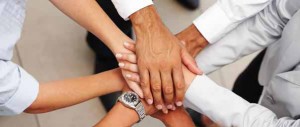 Creating a culture of privacy is a big picture view of HIPPA compliance.  It is the best way for privacy to incorporate the practice. Culture of privacy is not solely about HIPAA but rather a mindset that needs to be accepted by the dentist and staff.  Education of policies and procedures is essential.
Maintaining patient privacy and compliance is difficult in and of itself, but it becomes extra challenging if staff members aren't involved or don't understand the program. Patients shouldn't have to worry about their protected health information. Patient data must be viewed as important as the patients themselves.
Staff education of all policies and procedures is essential. Everyone with access to patient data must understand how patient privacy and security affect both the patient and the practice. Making the connection between patient and the practice's culture of privacy helps them understand how significant their role is in protecting their data.
Your Practice is at Risk!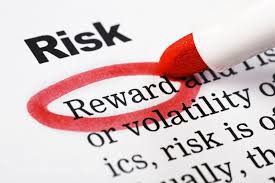 It is expected that random HIPAA audits will continue in 2017, along with audits of your practice's business associates and your required agreements with them.  The Office of Civil Rights has indicated that SOME of the key questions they will be auditing include the following:
Has your practice appointed HIPAA Privacy and Security Officers?
Has your practice updated Policies and Procedures and properly trained employees?
Has your practice taken the mandatory 2017 HIPAA Risk Assessment?
Does your practice have updated Business Associate Agreements in place?
If you have not yet enrolled in the T2 Consulting approved program, 2017 is a good time to consider it. With the increasing rate of cyber-attacks specifically targeting the healthcare industry, T2 Consulting is concerned that many clients are not taking the proper precautions, and are unaware that the government strengthened its ability to enforce the law with fines reaching up to $50,000 per violation with a maximum $1.5 million annual penalty.
Every T2 Consulting Client will get a complimentary HIPAA Risk Assessment (a $599 value). You can take the Risk Assessment online and immediately receive your risk score with no further obligation. T2 Consulting encourages you to take 10 minutes as soon as possible to complete the Risk Assessment at https://ra.officesafe.com/#/123/t2. You'll receive a 23-page Risk Analysis, and a 30-minute consultation that you can schedule online once you complete the assessment.