Dental technology price and result control just got easier!
Getting the best dental technology price takes more than settling with your tech reps word or showing discounts on a contract.  This is not the best strategy unless of course – you're surely satisfied.

Asking for the best dental technology deal never hurts, but, without a reliable strategy wrapped around it leads to ineffective solutions and needless expense!
Purchasing dental technology boils down to two distinct challenges:
  Technology must maximize your practice productivity and efficiency.
  Securing the best overall price while maintaining those results.
   Tilt the scales your way through these 3 steps:
Make a plan – then shop!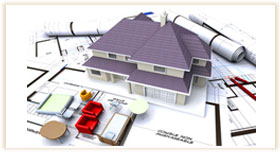 Don't let suppliers take advantage of your dental practice!  Planning starts by asking the right questions so the technology increases your bottom line – not the other way around.  If an equipment proposal is submitted without knowledge of front to back practice operations, then expect an equipment list rather than the best solution for your practice.  And because dental practice operations are unique, there is no one size fits all solution.
Price negotiation is ineffective without a reliable plan wrapped around it.  IT providers have their own idea of what's best for your practice but they aren't flipping the bill…you are!
Result control

As a dental practice owner you want maximum return on every investment that you make.  In fact, the whole idea of good management is to get the biggest return on the resources you have: your time, your money and your skills.  For optimal results, it is best to begin with the end in mind.  What is the intended outcome you expect?  And, how are you going to get there?  Unforeseen mistakes are expensive and knowing how to steer clear of them will save you time, money and headaches.
Evaluate your current technology and know exactly where you stand!
Identify what you need to do before starting to shop!
Buy the right technology for the right reasons at the right time!
Certify that the proposed equipment compliments a reliable plan!
Price control


Most of you have or will be making investments of $50,000 or more in digital x-rays, intraoral cameras, clinical charting software, displays, CAD/CAM, 3D cone beam, computer workstations, server and so on.
Costs can easily reach $12,000 per treatment room.  For starters, you want to make sure that you don't pay too much.  That's where identifying your needs, a reliable plan, competitive bidding and skilled negotiation come in.  Many of these items are bought at the same time which should lead to better pricing.
Don't leave your hard earned money on the table!
Make sure that current bids are apples to apples – most are not!
Competitive bidding and skilled negotiation can save you thousands!
How it works
If you think you're paying too much – you probably are!
Tired of being over-charged for dental technology and computer equipment?  Monthly IT support costs through the roof?  Know you're paying too much but don't have the time to compare bids and negotiate better prices?  You're not alone.
Just like most dental practices, you're probably paying too much for technology equipment and expensive IT managed services.  Surely, dentists and office managers have better things to do than read the fine print that you can't see anyway.
That's why T2 Consulting was founded in 1998 – to save time, hassle and ensure dentists are getting the best deal!  Holding your supplier accountable for a known plan that works – works!  We've helped hundreds of dentists secure the best prices through competitive bidding.
Develop a plan!
Think of this as a "new patient exam" – for your dental technology.  Buying without a known practice plan is undoubtedly the wrong approach.  Competitive bidding becomes ineffective and costly mistakes will happen.  With your help, we'll cut through the clutter and take care of this for you.
Tilt the scales your way!
Two of the best things about T2 Consulting is we "work" and "do the work" for YOU!  We'll analyze your tech equipment and support bids to make sure you are getting what you pay for.  On your behalf, we'll negotiate the best prices that supports your plan.  T2 price control techniques work!
You save money!



All dental suppliers, IT providers and equipment manufacturers are different.  In general, we have saved practices far beyond our $395 assessment fee.  In fact, the first $395 in savings will go towards the fee – we'll split the balance for the first year and you keep the rest.
Complete
Get Started
Form
Assess Current Technology
Identify Stuff You Need
Define Strategy
1-2 Hrs On Phone
Dental Tech Equipment
IT Computers
Service/Support
Extended Warranty
ted@t2consulting.com
T2 Negotiates For You
Analyze Bids
Get Competing Bids
Calculate Savings
Provide Savings Results
1st $395 Saved Pays Fee
50/50 Split Equipment
Split Savings 1st 12 mo.
The Rest Is All Yours
We Work For You!
Ted is so knowledgeable in his field he was able to save us far more than his fees in time, money and hassle. I consider T2 a very wise investment and would recommend him to anyone.
-Lakes Dental Care

T2 Consulting Pricing:

Assessment and Plan Development  $595  $395

Assessing your technology and plan development sets the stage for maximum savings and a successful outcome.  The first $395 saved will pay for the fee.  We split the rest 50/50.
We split the savings with you 50/50 for the first 12 months

This means you get 50% of the savings, and T2 gets 50% of the savings.  Some of the savings will come through equipment discounting and some from support fees etc.  Either way, you end up paying nothing and potentially saving a lot.
Expertise and experience you can trust!

Because T2 Consulting operates independently, we are guided solely by your best interest.  When it comes to dental technology equipment, computers and practice management software we have nothing to sell.  What we do offer is the best advice, result control and price negotiation services ever!  Spend your dollars on what works and stop wasting it on what doesn't.
T2 has helped 800+ dental practices save thousands of dollars through competitive bidding and skilled negotiation (price control).  Without written competitive bids, sales reps usually won't budge – why would they?  In turn, getting expert help in planning your technological upgrades guarantees that the proposed equipment compliments a reliable plan (result control).